Due its geographical characteristics, Argentina is divided in different regions. Social and productive patterns, in many cases, are derived from these characteristics.
These regions are: Northwest, Northeast, Pampa, Cuyo and Patagonia Region. In turn these regions have some characteristics themselves. It is important to highlight the difference within the Pampas Region and Patagonia bewteen the hinterland and coast zone. In Patagonia there is a clear difference between the mountain range and plateau areas to the Atlantic coast. Each region has its own tourist attractions.
1. The Northwest region has one of most outstanding tourist attractions and World Heritage areas called "Quebrada de Humahuaca". Also highlights cities like Salta, Jujuy, Tucumán and Catamarca. Most of them highlight because of the Spanish architecture and the region in general is a traditional core of influence from the ancient Inca civilization.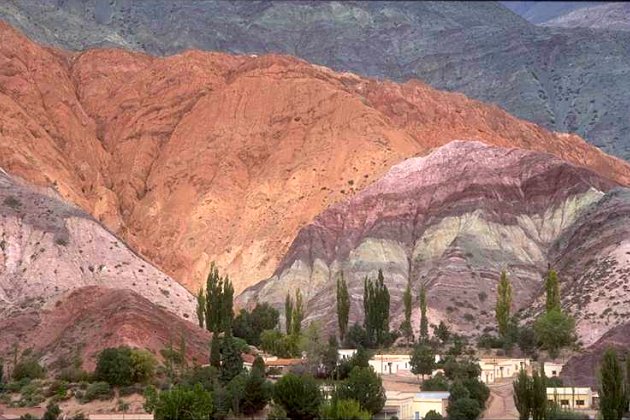 Calchaquíes Valleys and the "Quebrada de Humahuaca"
2. The Northeast region is characterized by a subtropical and humid tropical climate in the wonderful zone of Iguazú Waterfalls, which are in the Misiones province. They consist of 275 falls which come from the same source: The Iguazú river. They are in a shadowy enclave of tropical forest.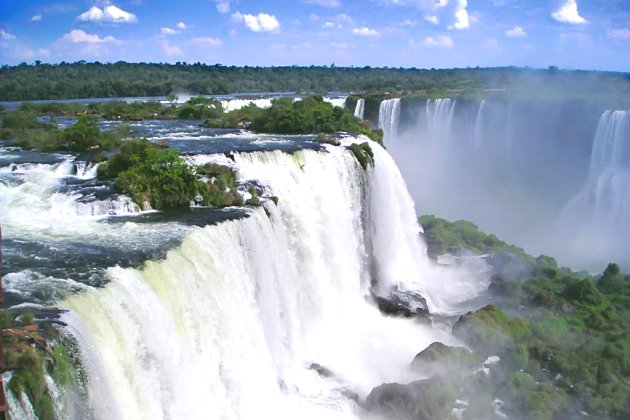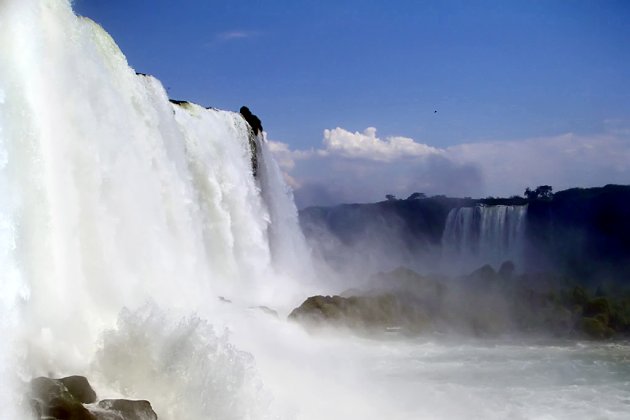 Iguazú Falls
3. The Pampa region is historically the economic engine of Argentina, given the geographical features: access to the sea, warm climate, abundant supply of water and fertile plain lands suitable for agriculture and cattle. Due to these geographical characteristics, some of the biggest cities have settled in this region: Buenos Aires, Córdoba, Rosario and Mar del Plata, which is the most popular tourist spot by the sea.
Three different architectural styles representing three distint historical periods in Buenos Aires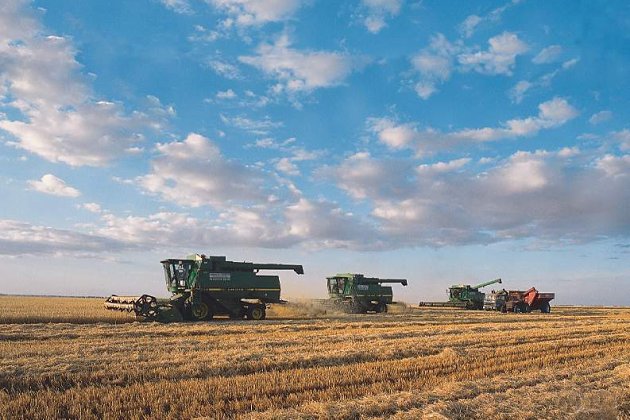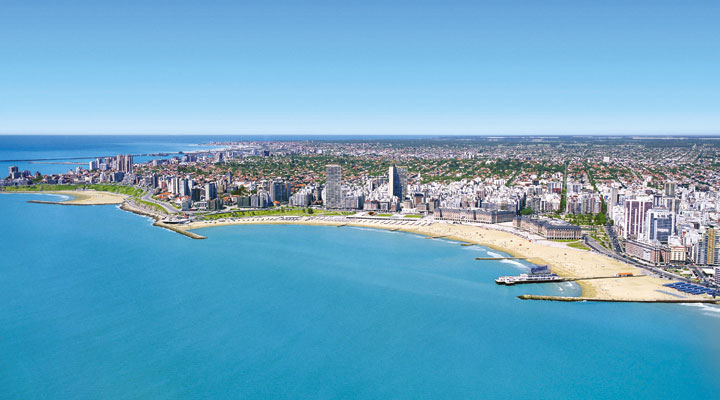 Crops in the "pampas" and Mar del Plata city
3. The Cuyo region is characterized by the excellent wine production that covers modern and picturesque Provinces like Mendoza, San Juan y La Rioja. Also, you will find some well known tourist attractions, like Talampaya, El Valle de la Luna (The Moon Valley), The Aconcagua and one of the most developed ski centre of the Southern Hemisphere: Las Leñas.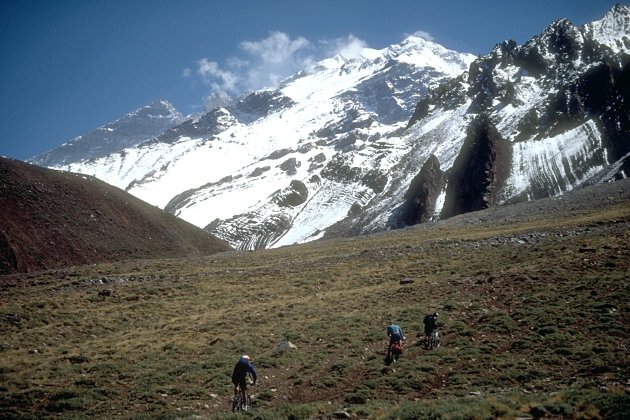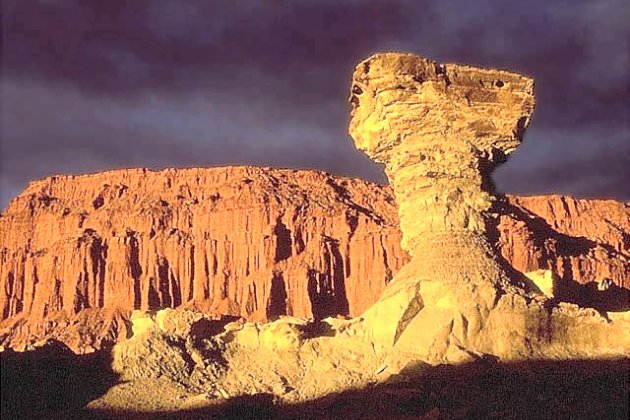 The "Aconcagua" and "Valle de la Luna"
4. Finally, Patagonia is an extensive plateau with huge tourist attractions, both the Atlantic coast (with extraordinary marine wild life) and the mountain range, from the north region, Bariloche, Villa La Angostura and San Martín de los Andes, in the lakes zone (including nationals parks like Lanín, Nahuel Huapi, Los Arrayanes, Los Alerces and Puelo Lake, among others) to glaciers zone and Tierra del Fuego in the southern part (with a lot of parks too like Los Glaciares and Tierra del Fuego, among others). In the south end you will find the southern city in the world: Ushuaia, from where departs most of the excursions to the Antartic in the world.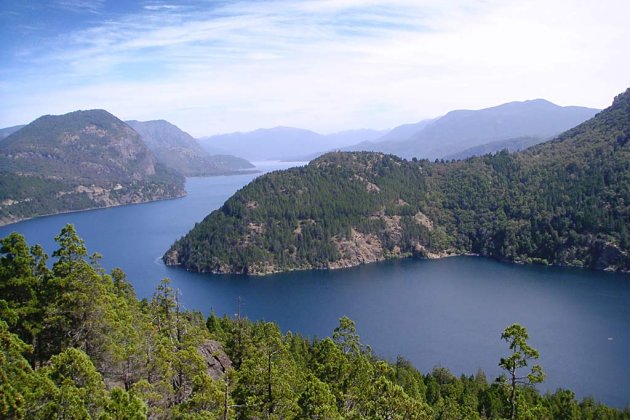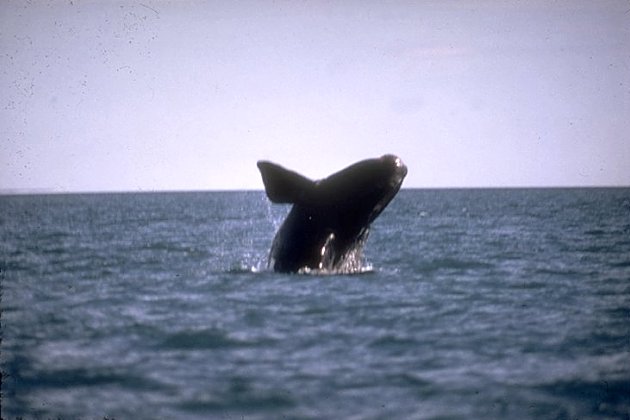 Patagonia, the region of the lakes: "Lacar lake" and the region of the coast with the extraordinary marine wildlife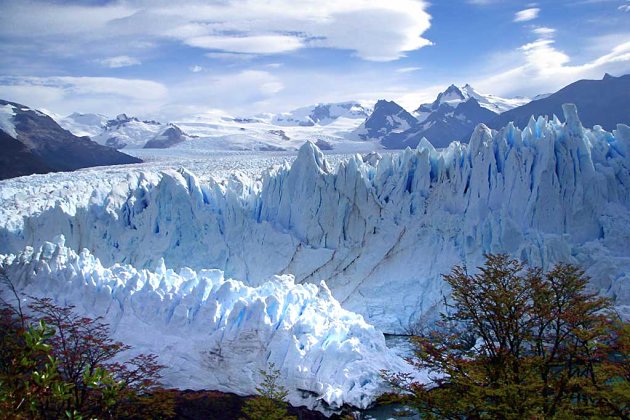 Patagonia, the region of the glaciars: "Perito Moreno" glaciar